Thank you for your interest in one of my previous products.
However, we have recently taken the decision to retire the product you were seeking.
As an alternative suggestion, you are invited to request a free copy* of my best-selling book "Six Figures A Year In Info Publishing" (while stocks last).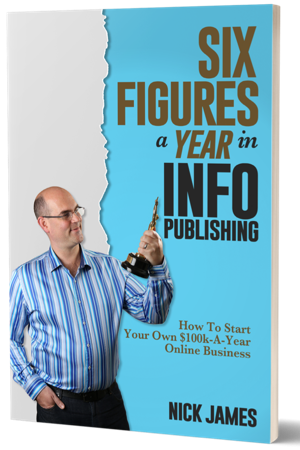 *Requires A $6.95 Contribution Towards The Cost Of Shipping And Handling
You can CLICK HERE for full information about the book or simply click the link below to claim your copy now while stocks last for just $6.95 S&H.
CLICK HERE TO REQUEST YOUR BOOK
Kindest,
Nick