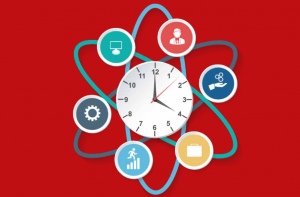 I don't want to offend your intelligence and tell you exactly what outsourcing is, I know you know what it is, but there is a secret to outsourcing that you may not know about.
This secret is one of those secrets that are hiding in plain sight.
It's there, right in front of your eyes.
When I share it with you, you'll kick yourself.
In fact, it wouldn't surprise me if you already know it… but wasn't aware of it.
If you do know it and are aware of it but do not do anything with that knowledge, it may be down to fear… or possible ego. I'll come to that later.
This secret to outsourcing is so simple… it is very often overlooked.
It's highly likely that you see it happening around you every day.
I know that you see it in television shows and films because I see it all the time and I can only assume that you watch the same things as I do… or at least one or two things.
The secret to outsourcing that I am referring to here is:
Outsource the cheaper tasks that anyone can do… and focus your efforts and energy on doing the things which either you do best… or brings in the most money.
I have said that you will see it in the films you watch, and it is true… think of Batman with his butler, Alfred.
Think of Grantchester and Father Brown (I don't know if you get those shows in the States) with their parish secretaries and housemaids.
Think of Downton Abby or The Crown with their army of staff.
In all four of those examples, the main character (or characters) has a person who attends to all of their daily chores leaving them free to focus on doing what they need to do which for Batman and his alter ego Bruce Wayne, that is fighting crime and making money.
The problem for a lot of people who start their own online business is that they try and do as much as they can themselves which is understandable and admirable… but it can also be costly in the long run.
You see, a lot of people believe that they cannot afford to have others do the work for them – which is a fallacy itself – and so they try to learn to do it themselves which is fine, but it takes time to learn something new… and it can take twice as long to master it.
It takes a lot longer when you are also busy doing a lot of 'life stuff' in-between working your day job and working on your new online business.
You may not think about it, but that day stuff can easily steal a lot of your time. The several trips to the store to buy groceries can soon add up to several hours.
The cooking of food and washing of pots can take up several more hours per week.
The daily chores can rob a person of a lot of time during a week, time which could be used better elsewhere.
If you have a partner who takes care of that side of things and they are happy that you are going to be working on your online business then you are in a great position… so much so, you should regularly tell them how grateful you are to have them in your life. Seriously, you should!
As you know, money loves speed.
That means that the faster you get something done, the sooner you can start making money from it.
Imagine that you wanted to write an eBook to sell and that the eBook had the potential to make you thousands of dollars, by writing it yourself while living a hectic life, it could possibly take you months to finish.
You have the opportunity to use outsourcing to help you get the eBook finished faster.
There is the traditional method where you outsource the actual writing of the book to another writer to get it written for you faster, which can be costly…
Or you can pay other people to do a lot of the time-robbing daily chores that need to be done, to free you up more time so that you can focus on writing and finishing your eBook.
It could cost you $500 or more to outsource the writing of the eBook to another writer, or it could cost you $100 to pay Doris from down the road to do the daily chores for you for a couple of weeks, freeing up time allowing you to finish your eBook.
You may notice that in the above example, you would save $400.
Yes, you could save money, and that could be used again to call Doris to come and clean your house and do a few chores while you focus on promoting your eBook or writing another eBook.
But please understand this…
Outsourcing is NOT about saving money as such… it's about saving time and making more money.
It is about speed and getting your product out to market as fast as possible so that you can make money quickly.
I am not against outsourcing work to people like other writers, as long as what you do earns more money or helps earn it faster.
I remember once talking to an electrician who bought an old run-down council property with designs to convert it into apartments.
He enjoyed dabbling in woodwork, plumbing, and plastering and so he set about doing all of the work himself.
He wanted to be seen as the guy who built his empire from scratch all by himself.
It was an ego-driven vanity project.
Instead of paying carpenters, plasterers, and plumbers to come in from the start and convert a flat at a time, he dithered and dallied from one apartment to another.
It took years before the building began to resemble his vision, but by that time his wife had left with the daughter because she was fed up of never seeing him, fed up of being in constant debt and fed up of having the bank on their backs all of the time.
Also, at that point the bank was calling in their loans and was closing in to take the property from him.
He lost everything.
Yet as an electrician who was in demand by large companies, he could have spent more time at work earning twice as much as what he would have paid the other trades to knock out an apartment in record time.
Within a couple of months, he would have had a finished apartment ready to make money as well as have money in the bank from working extra hours.
When one apartment was finished and filled with a paying tenant, he could have moved on to another paying the other trades to get it done for him while he focused on earning money through his day job, only dropping onto the apartments to do the electrics as and when he was needed.
Only he didn't!
He focused mostly on doing it all himself which meant that he also sacrificed his normal work because he was often working on the apartments during the day.
It cost him a lot… and I don't just mean in a monetary sense.
He lost money, the property, his business and his family.
It wasn't good, all because he chose to do all of the work himself.
Outsourcing is about saving time and getting a product/project finished and to market as soon as possible.
Yes, there may be some saving of money as a bonus… but it is mostly about getting back your investment faster and with plenty of extra profit in the bank.
Is this something that you should consider and factor into your business plan?
I think so, yes.
If you'd like some extra information about outsourcing then click here to download a free report called How To Run Your Business In Just 60 Minutes A Day…
And if you like the sound of that, then you may also like to know about The Outsourcing Game Plan. A full package, which shows you exactly how we outsource many of the tasks in our business. Grab it today and enjoy $30 off the regular price.